Dog Parks to check out this Summer! MA & NH
As a dog lover, I am always looking for ways to treat my 3 pups to a great day out of the house. Summer is the perfect time to try out a new local dog park. My pups love a wide open space to play. Check out what Massachusetts and New Hampshire have to offer for our pups below.
Have a favorite that's not on the list? Let us know!
1. Andover MA
288 High Plain Rd
If you are living in or nearby to Andover you should make sure to check out this park. This park is just ten minutes away from the downtown area, and it has multiple trails, fenced in areas, and structures for your dogs to play around on. The Andover community has even created a facebook page for this park that is meant for owners to find out updates about potential events and even help find missing animals.
2. Haverhill MA
150 Riverside Ave
Riverside features features several different trails, playgrounds, baseball and soccer fields. The dog park itself is a smaller fenced in area of the park, but what truly is the best part of this local park is its trails that go alongside the Merrimack river. Make a day of it and walk the trails when you visit so your pups go home ready for a nap. Visit this site to learn more about the park!
3. Beverly MA
46 L P Henderson Rd
Beverly's dog park is more of woodsy park, with two separate areas. One area is for smaller dogs and one for larger dogs. The park has lots of shady areas to cool off. Most importantly they have water and waste bags available on site. Before heading to the park I recommend checking its website to learn more about how to access the park as well as its rules.
4. Portsmouth NH
356 Parrot Ave
There is a lot to love about Portsmouth, the dog park is just another bonus. It is located next to south hill pond, two playgrounds, and a wonderful farmer's market during the summer months. This space offers two fenced in areas for smaller and larger dogs to play in. With this park being just a few minutes drive away from downtown it makes it almost impossible not to go get lunch somewhere local. You can visit the the town of Portsmouth website to learn more about their park system down below.
5. Chelmsford MA
52 Richardson Rd
The park in Chelmsford is managed by a group of town residents who maintain and help coordinate events for local dog owners. You can find more information about rules of the park at their site. We love the Chelmsford park because it's not as well known and often a little less busy.
6.Billerica MA
270 Treble Cove Rd
Billerica's dog park also has a local committee that runs the park. On their site you will see their rues as well as directions the park. They have two fenced in areas available for larger dogs and smaller dogs. Check out their website for more info on the park.
7. Derry NH
Fordway, off Rt. 102
With local residents reviews of the park its hard not to recommended this one. We love the two fenced in areas, both are well maintained. Each have agility obstacles and tunnels. The park is also located right next to the Derry animal control building.
8.Kingston NH
Green Rd
This park is run by a group of locals who have put in the work to create a great environment for dogs. They encourage people to come check out the park a few times before signing up for their membership to help keep the park maintained. You can check out their Facebook page below to find out more details about the group and their location.


9. Hooksett NH
101 Merrimack St
Hooksett's park is located alongside the Merrimack river with a boat ramp as one of the amenities at his park. This area is amazing because of its walking trail which is about two miles long. The trail is mostly through wooded fields with little to no obstacles. After running around in the dog park itself this trail would be perfect way to give your pup some time to calm down before heading home for the day.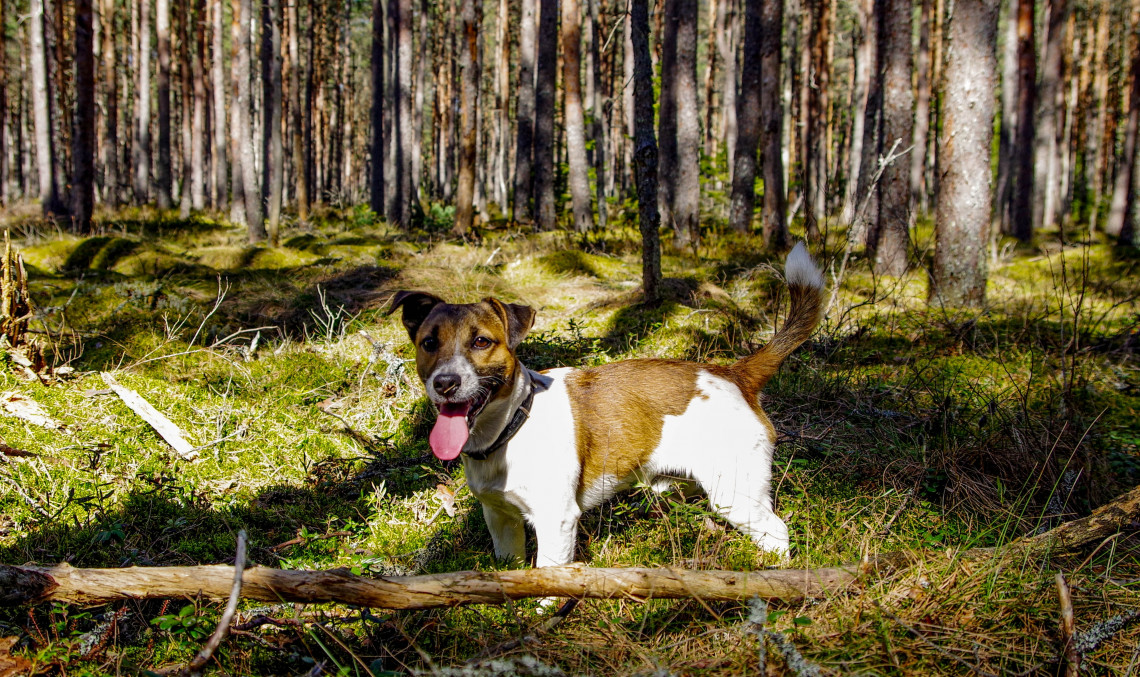 FEATURED LISTINGS
Get instant access to the latest properties to hit the real estate market.
FEATURED LISTINGS