Automated home values VS local expertise.
If you are interested in your homes value without speaking to an agent, we have options for you.
The question I am asked most often is "how's the market" the 2nd most popular question is "what would my house sell for today" and rightfully so. As homeowners often our real estate is one of our biggest investments.
Very often people want to know what their home is worth even though they have no intention of making a move and we support that!
There is no shortage of online home value tools in today's digital world, but how accurate are they?
How
Redfin

and

Zillow

Value Your Home -
Spoiler alert, they are often way off.
If you search "how much is my house worth?" online, you will get dozens of hits, showcasing the top home value estimators. According to NerdWallet, 22% of homeowners in the United States determine the value of their home using this method. The technical term for these tools is "automated valuation model."
These tools leverage the data available from public records, such as tax assessments and property transfers. Using mathematical modeling, these tools aim to predict the value of your home based on the most recent listing prices and sales in your area. They do not often take into consideration improvements you have made and they can't be completely accurate if additions or modifications have been completed.
Zillow and Redfin and even our version are all transparent concerning their national median error rates. For example, Redfin reports that its current median error rate is just 2.72% for houses for sale and 6.79% for off-market homes. This means that the estimate is within these margins of error half the time. So, for when a home is on the market and sells, Redfin's estimate will be within 2.72% of the sales prices half of the time.
In comparison, Zillow reports that its national median error rate for on-market homes is 1.9%, and for off-market homes, that error rate increases to 6.9%.
The issue here is that a median national error rate does not represent your local market. So, the error within your local real estate market may be better, or far worse, than the advertised national medians.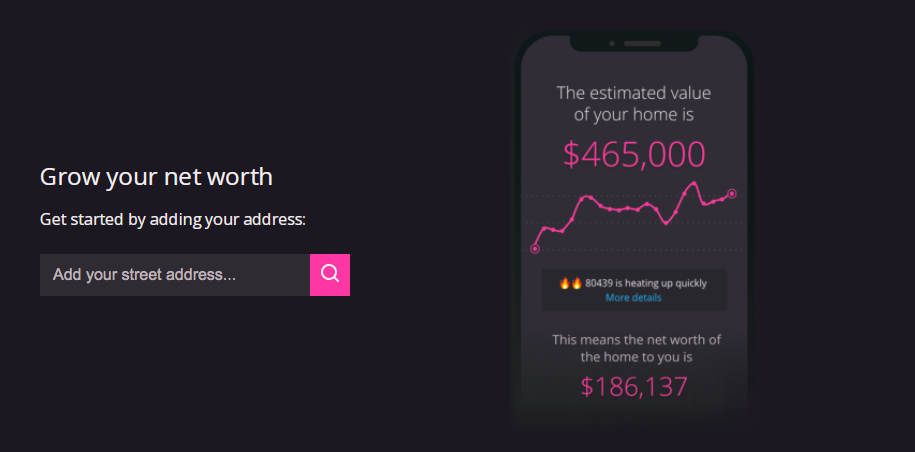 See your home's most likely true value quickly, without talking to an agent.
Zillow was using their site to buy homes from home sellers directly and resell them for a profit. They had high hopes of huge profits. They themselves said that they underestimated how unpredictable the housing market is and shut down the buying division that was largely based on their automated home evaluations.
Do you know who knew how unpredictable it is and how to predict what's to come based on proven data? Me!
We have our own that you can enter your address into to see really insightful data without needing to speak to anyone immediately here often it's the most closely related to the actual sale price of a home.
The Pros and Cons...
Both Redfin and Zillow are easy-to-use and convenient, but the price you pay for that is low accuracy. There have even been instances where homeowners (unsuccessfully) sued Zillow because the estimates were so far off.
Both of these companies warn users that the estimates provided should be used only as a starting point. The figures provided are not appraisals — they are simply algorithm-based computer estimates. They should certainly not be used as part of a bargaining strategy when selling or buying a home.
They are good "estimate tools" — they are not all-knowing tools.
Pros
Tools like Redfin and Zillow are good starting points, giving you some insight into what you can expect from your journey ahead.
The figure you receive can then be discussed with a local industry expert to determine if you can ask less or more depending on a more comprehensive analysis.
Cons
Online home value tools only consider certain factors because they do not often have access to the same information that a local real estate database has. This lack of information creates skewed results. This means you will only get a partial estimate, resulting in a figure that isn't accurate.
These tools are not ideal when dealing with fast-moving markets, especially when homes are selling in a matter of days. That is why an estimate on Redfin may significantly differ from the one you got on Zillow.
A more comprehensive answer on what your home is worth will depend on several variables, including what's happening in the housing market, particularly in your area. For example, is the demand for houses high but supply is low? In this case, you are likely in a seller's market. What your home was worth a year or two ago may no longer represent its current value.
When supply and demand are not balanced, values become more of a challenge to determine.
So, how do you find out what the value of your house is?
You lean on tools and industry experts to paint a clear picture. This leads us to our next question — is one more favorable than the other? How accurate are online valuation tools, and how do they stack up to working with a local industry expert?
If you are thinking about selling, how much you earn will vary based on...
Preparation & Presentation - How effectively your home is prepped and presented to the market.
We guide our clients through the decisions like whether they should make large-scale or small repairs or improvements. We even have a custom program called

Compass Concierge

that will provide the costs to make the renovations to increase your sale price.
We prepare our listings through smart staging including light and easy decluttering, to full furnishing when appropriate.
Pre-launch matters - How much time and money goes into the pre launch of your listing.
We typically work on a full 7 day launch strategy including teaser ads, coming soon ads, pre market ads and extensive outreach to the community to spread the news that your valuable home is both special and unique. By doing so we build momentum before you even hit the market.



Exposure -

How many people know it's for sale once it's launched.
We target no less than 80,000 people within the first 48 hours, by doing so we reach the most ready, willing and able buyers in the marketplace and create the demand that allows our sellers to review offers on day 5as planned in our custom Property Shop Selling Strategy.



Competing inventory -

How many homes, like yours, are on the market
We don't just study the trends, we understand them, we can interpret them and we can use them as a guide to educate your buyers about your home. Using information like this we are able to position your home appropriately with a clear strategy.
Marketing style -

and techniques used to broadcast the home locally, nationally and internationally.
Our listings reach across town and across the globe to attract the attention of local and national media along with the agent community and the most sincere buyers.
Agent expertise -

Did you select a local agent, with a good reputation who understands your home & the marketplace?
We earned our position in the Top 2% of over 1.5 Million Realtors in the US through local consistent sales.
Negotiations strength - Was the offer process clearly defined, appropriately staged and well managed?
We have a clear strategy that calls for offers to be due in 5 days, it works, it sets the tone for buyers to recognize they have enough time to get comfortable but not too much time to lose interest. By following this pattern we know we are bringing you all of the interested offers.
We coach with the best of the best, FBI hostage negotiator, national best selling negotiation authors, high level real estate coaches and industry leaders. We won't give away a dollar of your equity. They don't teach this in real estate school. Our methods work.
The listing firm's reputation - Buyer's are skeptical these days and want to feel safe.
Compass is the #1 office in Massachusetts, the #1 Independent Brokerage in the US, the #2 Brokerage overalll in the US. People put their trust in us.
Your Flexibility -

Ultimately your approach matters the most.
We work to bring our seller clients choices. The power to choose their buyer, their closing date, how and when they will turn over the keys to the home. We have developed strategies like the early closing with a rent back allowing the seller to write offers that are not contingent on their sale for their new home. Or short term rental relationships that allow our sellers to sell high, watch the market for the right opportunity and not need to sell at that time saving both time and money. Long term rentals for sellers who believe the market will be lower next year or our favorite extended closings longer than the typical 60 days allowing the sellers to take the time needed to find the right next home.
We are ranked in the Top 2% of 1.5 Million + Realtors in the US for 2020.
Compass is the #1 Independent Brokerage in the United States.
Compass is the #2 Overall Brokerage in the United States.
Compass holds the #1 Most productive office in Massachusetts.
If you are you considering a move and ready to have a confidential discussion about your goals and your home reach out to me today at 978 457 3406 or via email [email protected]


Take a look behind the scenes of what we do to accurately price our listings.
Over the last decade, I have discovered what works, what doesn't, and what data is needed to appropriately determine value of a home. See what goes into our marketing here.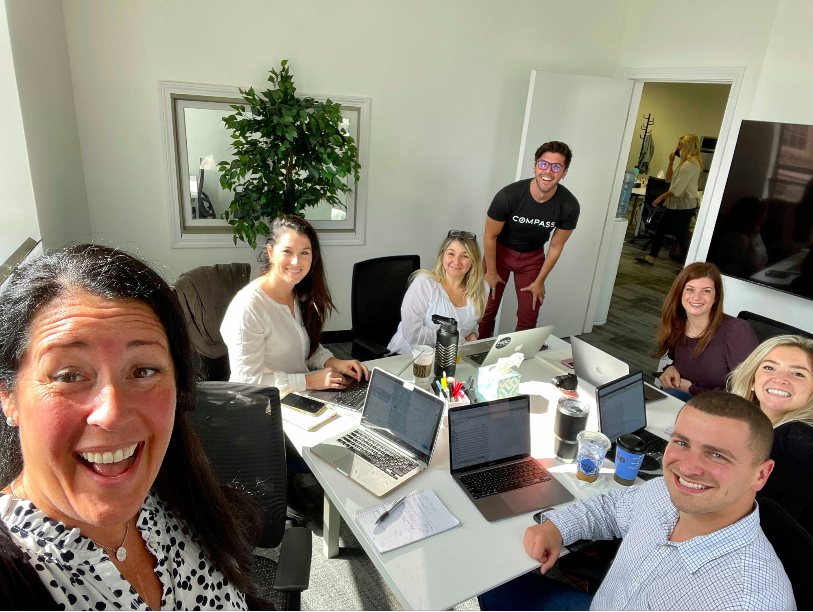 How Can I Get a More Accurate Home Valuation?
Online automated home value tools are just one piece of the home valuation puzzle.
If you want the most accurate estimate, you'll want to lean on your local real estate experts.
Ready to talk about the value of your home?
Let's Chat!